20th Century Studios has unveiled a clip and IMAX poster for director David O. Russell's upcoming movie, Amsterdam. The clip below is just a little peek at what this movie has to offer. It features Christian Bale, Margot Robbie, John David Washington, Anya Taylor Joy, and Rami Malek, and it gives you a good sense of tone and humor.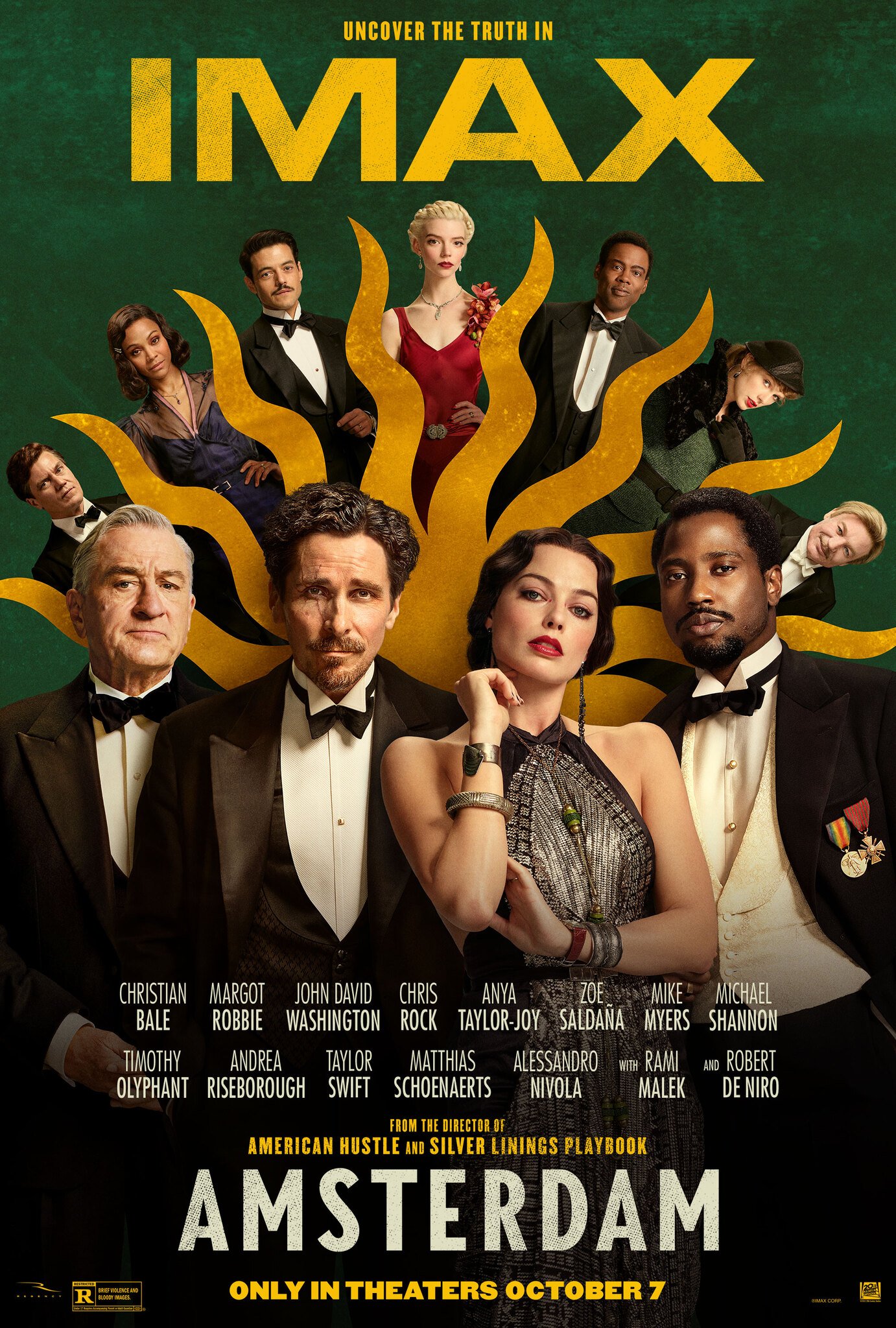 Amsterdam is set in the 1930s and "follows a trio of pals who witness a murder and become suspects themselves as they try to figure out what really is going on." It's described as "a fascinating and richly intricate tale that brilliantly weaves historical fact with fiction" Bale and Washington play two soldiers, while Robbie plays a nurse, and they find themselves at the center of one of the most shocking secret plots in American history.
This next film of his brought together an impressive ensemble cast that also includes Chris Rock, Robert DeNiro, Zoe Saldana, Mike Myers, Timothy Olyphant, Michael Shannon, Andrea Riseborough, Matthias Schoenaerts, Alessandro Nivola, and Taylor Swift.
The movie opens in theaters on October 7th!